Description
New York's Fair Consumer Judgment Interest Act (FCJIA), amends Section 5004 of the civil practice law and rules, and lowers the post judgement interest rate for consumer debt (only) from 9% to 2%, retroactively. This new law prompted several credit unions to file a class action against those who would enforce this law and judgment rates, including New York Chief Administrative Judge! In addition to the onerous task of recalculating the post-judgement interest due creditors, at their own expense creditors and their counsel will be required to file amended executions to reflect the recalculated interest and total judgment. During this webinar, New York creditors rights attorney, Scott Morris, in discussion with NCBA's Nathan Willner, will breakdown the historyof this law, how this law affects creditors and lawyers' practices, constitutional considerations, legal theories and elements of the suit filed challenging the law, where this issue stands today, and why this problematic NY law could be a basis for similar legislation in other jurisdictions.If this NY issue was not enough, during this webinar another recent NY ruling rendered in UPSOLVE, INC., et al. v. LETITIA JAMES (NY AG) No. 22-cv-627 (PAC) allows non-attorneys to render legal advice to consumers indebt collection litigation. Listen as our presenters dissect what's behind this ruling, the serious unintended consequences and long term ramifications for industry and the practice of law.There is no cost to attend this event. CLE is pending approval.
Important Information
There is no cost to attend this event. CLE is pending approval. Only NCBA members will be eligible to receive CLE for attending this event.
Panelist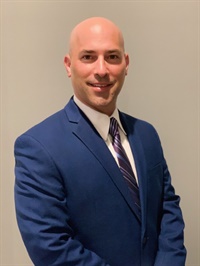 Managing Member
Tromberg, Morris & Poulin PLLC
---
Scott Morris Scott is a Managing Member of Tromberg, Morris & Poulin, PLLC and the Treasurer for the National Creditors Bar Association. He has as worked on matters involving the CFPB, State Attorney General, federal, state and local regulations, in addition to, implementing Compliance Management Systems, improving operational and technological processes and providing management and leadership to numerous employees. He earned his J.D., cum laude, in 2004 from New York Law School, his B.L.A, in 1998 from the University of Maryland, College Park. He is admitted to the bars of the State of New Jersey, New York & Virginia.
---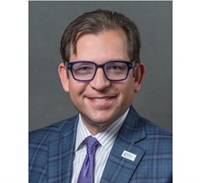 Government Affairs Officer
National Creditors Bar Association
---
Nathan D. Willner serves as the Government Affairs Officer of the National Creditors Bar Association (NCBA). Prior to representing the NCBA in Federal, State and Regulatory matters he was of Counsel for 11 years for the regional creditor's rights law firm of Lyons, Doughty & Veldhuis, P.C. where he managed the firm's Legislative Affairs and concentrated his Maryland law practice in the area of consumer retail litigation. Mr. Willner is the immediate past President of the MarylandDC Creditors Bar Association and is a member of various other legal, community and service board organizations. He earned his undergraduate degree at Temple University and law degree from the University of Maryland School of Law. Mr. Willner has been a member of the Maryland Bar since 1990.
---
CLE Information
NCBA will seek 1 General CLE credit hours in 60-minute states, and 1.2 General CLE credit hours in 50-minute states. Credit hours are estimated and are subject to each state's approval and credit rounding rules.
National Creditors Bar Association is a national provider of legal educational content. NCBA's goal is to provide its members with as many opportunities as possible to earn Continuing Legal Education (CLE) credits. Some NCBA programs state that they are pending approval. If a program is pending approval, it means that NCBA's education staff is awaiting confirmation of approval for CLE credit from the accrediting body of a particular state; it should be noted that individual states have different response and approval rates. NCBA expects that the course will be approved for the credit amount and type listed, but approval is not guaranteed. An attorney can still take the course at their own discretion, though.
It is not uncommon for a course which is pending approval to not be approved until after the program has taken place. It is recommended that attorneys do not view programs that are pending approval close to their CLE deadline, as NCBA cannot guarantee that a course will be approved in time.
National Creditors Bar Association will seek MCLE accreditation, with the assistance of the ABA MCLE, for this program. States typically decide whether a program qualifies for MCLE credit in their jurisdiction 4-8 weeks after the program application is submitted. For many live events, credit approval is not received prior to the program. A link for CLE requests will be provided to program attendees who have met the attendance and engagement requirements.