Description
The "bona fide error" defense requires a debt collector to show that: (1) the collector violated the FDCPA unintentionally; (2) the violation resulted from a bona fide error; and (3) the collector maintained procedures reasonably adapted to avoid the violation. Over the past two years, courts of appeals in several federal circuits have issued decisions interpreting the bona fide error defense. In this webinar, practitioner panelists will explain what these recent cases tell us about when debt collectors can and cannot rely on the bona fide error defense to insulate themselves from liability.
Panelist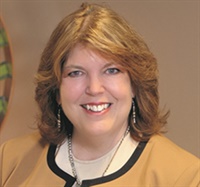 Managing Attorney
Messer Strickler Burnette Ltd.
---
June D. Coleman, Managing Attorney for the California Office of Messer Strickler, Ltd., is a defense litigator with more than 22 years of experience. Her areas of emphasis include defense of consumer rights actions involving the FDCPA, TCPA, and FCRA. She has a deep understanding of permissible debt collection conduct and how best to defend claims and minimize liability in the collection industry. She is also familiar with governmental investigations and prosecutions, including those conducted by AGs and the CFPB, as well as defending collection attorneys before the California State Bar. Since 2008, Ms. Coleman has been voted by her peers as one of the top lawyers practicing in Northern California and Sacramento, earning her a spot on the Northern California Super Lawyers list; the "Best of the Bar" list by the Sacramento Business Journal, and the "Top of the Bar" list by the Sacramento Magazine. Ms. Coleman has also been recognized by Accounts Recovery as one of the leading attorneys in the collections field for her defense work. Ms. Coleman is a Martindale Hubbell AV Preeminent rated attorney.
---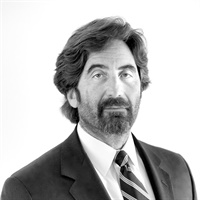 Partner
Parker Daniels Kibort LLC
---
Andrew D. Parker represents creditors against claims alleging FDCPA and other collection related violations. Mr. Parker has extensive litigation and trial experience in high profile business and regulatory lawsuits. He has handled numerous federal court litigation matters and significant appeals in both state and federal court at the highest levels. Mr. Parker has been named by his peers as one of the top 5% of all lawyers practicing in his jurisdiction each year since 1998, including recognition as a top appellate lawyer. Mr. Parker has a national reputation as a preeminent litigation attorney and has regularly been invited to speak at state and national conferences on creditor's rights and related legal matters. Parker Daniels Kibort, LLC maintains offices in Minnesota and Arizona, and Mr. Parker is admitted to practice in both jurisdictions, as well as in North Dakota, the Northern District of Illinois and the Northern District of Indiana. Representative Clients: Mitsubishi Motor Credit of America, Inc.; Unifund; CCR, LLC; CACH, LLC; Square Two Financial; Gurstel Law Firm, PC; LexisNexis Risk Data Retrieval Services, LLC; CoreLogic; Credco, LLC; and Genpact Services, LLC. J.D. (cum laude), University of Minnesota Law School, 1988 M.A. Hubert H. Humphrey Institute of Public Affairs, 1988
---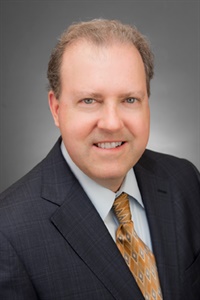 Hinshaw & Culbertson, LLP
---
David Schultz represents debt buyers, debt collection agencies, lawyers, lending institutions and others in consumer litigation throughout the country. He also counsels organizations in the consumer financial services industry on risk management, compliance and regulatory matters. He is a partner at Hinshaw & Culbertson LLP, a national law firm. Mr. Schultz is a past chair of the firm's Consumer Financial Services Practice.
---
CLE Information
The NCBA will seek 1 General CLE credit hours in 60-minute states, and 1.2 General CLE credit hours in 50-minute states. Credit hours are estimated and are subject to each state's approval and credit rounding rules.
National Creditors Bar Association is a national provider of legal educational content. NCBA's goal is to provide its members with as many opportunities as possible to earn Continuing Legal Education (CLE) credits. Some NCBA programs state that they are pending approval. If a program is pending approval, it means that NCBA's education staff is awaiting confirmation of approval for CLE credit from the accrediting body of a particular state; it should be noted that individual states have different response and approval rates. NCBA expects that the course will be approved for the credit amount and type listed, but approval is not guaranteed. An attorney can still take the course at their own discretion, though.
It is not uncommon for a course which is pending approval to not be approved until after the program has taken place. It is recommended that attorneys do not view programs that are pending approval close to their CLE deadline, as NCBA cannot guarantee that a course will be approved in time.
National Creditors Bar Association will seek MCLE accreditation, with the assistance of the ABA MCLE, for this program. States typically decide whether a program qualifies for MCLE credit in their jurisdiction 4-8 weeks after the program application is submitted. For many live events, credit approval is not received prior to the program. A link for CLE requests will be provided to program attendees who have met the attendance and engagement requirements.