Panelist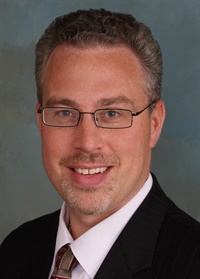 Bedard Law Group, P.C.
---
John is an AV rated attorney and nationally recognized authority on the Fair Debt Collection Practices Act and the Fair Credit Reporting Act. He serves as counsel to several professional trade associations, including the Georgia Collectors Association. John is a published writer on industry topics and a former member of the Board of Directors of the industry's leading professional trade organization, ACA International, The Association of Credit and Collection Professionals. John is recognized by Collection Advisor magazine as one of the nation's top 50 most influential people in the collection industry. He serves as the State of Georgia Compliance Chairperson for ACA International and is a former Chairperson and Program Designation award recipient of ACA International's Members Attorney Program. John is a nationally recognized speaker and travels the country training collectors and educating industry associations, clients, and vendors who provide products and services to the industry. John is licensed to practice law only in Georgia and Tennessee. John received a Bachelor of Science degree in Economics from the Pennsylvania State University and a Juris Doctor degree from Syracuse University College of Law. He has spent his entire career serving the credit and collection industries.
---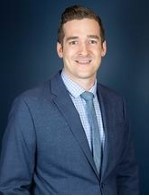 Faber & Brand, LLC
---
Faber and Brand LLC - Arizona state manager and Partner
Jared is licensed to practice in Missouri, Arizona, and Virginia. He started with Faber and Brand in 2014. Jared graduated from the University of Missouri-Kansas City School of Law.
---
CLE Information
The NCBA will seek 1 General CLE credit hours in 60-minute states, and 1.2 General CLE credit hours in 50-minute states. Credit hours are estimated and are subject to each state's approval and credit rounding rules.
National Creditors Bar Association is a national provider of legal educational content. NCBA's goal is to provide its members with as many opportunities as possible to earn Continuing Legal Education (CLE) credits. Some NCBA programs state that they are pending approval. If a program is pending approval, it means that NCBA's education staff is awaiting confirmation of approval for CLE credit from the accrediting body of a particular state; it should be noted that individual states have different response and approval rates. NCBA expects that the course will be approved for the credit amount and type listed, but approval is not guaranteed. An attorney can still take the course at their own discretion, though.
It is not uncommon for a course which is pending approval to not be approved until after the program has taken place. It is recommended that attorneys do not view programs that are pending approval close to their CLE deadline, as NCBA cannot guarantee that a course will be approved in time.
National Creditors Bar Association will seek MCLE accreditation, with the assistance of the ABA MCLE, for this program. States typically decide whether a program qualifies for MCLE credit in their jurisdiction 4-8 weeks after the program application is submitted. For many live events, credit approval is not received prior to the program. A link for CLE requests will be provided to program attendees who have met the attendance and engagement requirements.