Description
The en banc ruling is out and the majority reverses the Hunstein decision! What does it all mean?
Join subject matter experts, attorneys Manny Newburger, Barron & Newburger, P.C.; Brit Suttell, Barron & Newburger, P.C.; and Ron Canter, The Law Offices of Ronald S. Canter, LLC. as they breakdown and explain the Eleventh Circuit's long awaited Hunstein ruling and what the ruling means moving forward for creditors rights attorneys and creditors alike.
Covered topics include:
Where do the many lawsuits around the country spawned by the original opinion stand?
Will all the pending cases be tried in state courts? Are they time barred?
Is the underlying FDCPA third-party issue resolved?
These topics and more, will provide important context and considerations for attorneys reviewing their firm's compliance and creditors rights litigation strategies as well as the future of the broader creditors rights industry.
CLE is pending for this webinar.
Important Information
There is no cost to attend this event. CLE is pending approval. Only NCBA members will be eligible to receive CLE for attending this event.
Panelist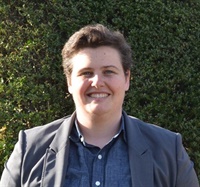 Attorney
Barron & Newburger, P.C.
---
Brit Suttell is a member of Barron & Newburger, P.C.'s Consumer Financial Services Group where they focus on defense litigation and regulatory compliance related to consumer protection statutes, specifically the Fair Debt Collection Practices Act, Fair Credit Reporting Act, Telephone Consumer Protection Act, and related state consumer protection laws. Brit assists clients with the creation and maintenance of compliance management systems. In addition to defending consumer protection law claims, they also assist clients in various dealings with both state and federal regulators. Brit is a current member of the National Creditors Bar Association board of directors where they are Co-Chair of the Advocacy Pillar. They also serve on the Legal Advisory Board for the Consumer Relations Consortium, and is the current President of the Pennsylvania Creditors Bar. In their spare time, Brit enjoys unleashing hordes of goblins and uncontrollable ogres on her DnD group.
---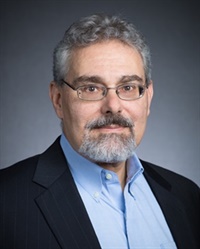 Shareholder
Barron & Newburger, P.C.
---
Manuel H. (Manny) Newburger leads the Consumer Financial Services Law Practice Group at Barron & Newburger, P.C., a national law firm based in Austin, Texas. A well-known author on the FDCPA and similar laws, he has defended individual and class action lawsuits across the country and consulted to collection industry members throughout the U.S., India, the Philippines, and Canada. His practice group focuses on litigation, litigation management, and compliance. A Fellow of the American College of Consumer Financial Services Lawyers, Mr. Newburger has taught consumer law at the University of Texas School of Law since 1999.
---
Law Offices of Ronald S. Canter, LLC
---
Ron Canter established The Law Offices of Ronald S. Canter, LLC of Rockville, Maryland in 2008. He is a member of the Bars of Maryland, Pennsylvania, Florida, Virginia and the District of Columbia. He is also admitted to practice in federal courts through the United States, including the Supreme Court and several courts of appeal.
Mr. Canter has been engaged in the private practice of law since 1980. He is a recognized authority on creditor's rights and the regulation of collection practices. He has represented creditors, attorneys and collection agencies in complex litigation including class action defense in both Federal and state courts.
Mr. Canter has successfully prosecuted appeals before state and federal courts on a number of significant issues involving the credit and collection industry. He appeared, as counsel of record, for the National Creditors Bar Association (NCBA) in Heintz v. Jenkins, the first Fair Debt Collection Practices case to reach the Supreme Court.
---
CLE Information
The NCBA will seek 1 General CLE credit hours in 60-minute states, and 1.2 General CLE credit hours in 50-minute states. Credit hours are estimated and are subject to each state's approval and credit rounding rules.
National Creditors Bar Association is a national provider of legal educational content. NCBA's goal is to provide its members with as many opportunities as possible to earn Continuing Legal Education (CLE) credits. Some NCBA programs state that they are pending approval. If a program is pending approval, it means that NCBA's education staff is awaiting confirmation of approval for CLE credit from the accrediting body of a particular state; it should be noted that individual states have different response and approval rates. NCBA expects that the course will be approved for the credit amount and type listed, but approval is not guaranteed. An attorney can still take the course at their own discretion, though.
It is not uncommon for a course which is pending approval to not be approved until after the program has taken place. It is recommended that attorneys do not view programs that are pending approval close to their CLE deadline, as NCBA cannot guarantee that a course will be approved in time.
National Creditors Bar Association will seek MCLE accreditation, with the assistance of the ABA MCLE, for this program. States typically decide whether a program qualifies for MCLE credit in their jurisdiction 4-8 weeks after the program application is submitted. For many live events, credit approval is not received prior to the program. A link for CLE requests will be provided to program attendees who have met the attendance and engagement requirements.