Description
This CLE pending webinar will examine the class action claims alleging violations of federal consumer protection laws governing the financial services industry. (PART I)
Consumer finance class action filings continue to allege violations of the Fair Debt Collection Practices Act (FDCPA), Fair Credit Reporting Act (FCRA), and Telephone Consumer Protection Act (TCPA).
In order to minimize the risk of being named as a defendant, creditors rights law firms must understand the applicable federal laws and legal issues that are elements of class actions. Listen as subject matter experts, Attorneys Mitch Williamson, of Barron & Newburger, P.C. and Larry Bartel of Gordon Rees Scully Mansukhani examine important legal concepts including issues of standing, statutory damages, the burden of proof, causation, settlements and business considerations that come into play when defending a claim. The U.S. Supreme Court's rulings in Spokeo Inc. v. Robins et al., Campbell-Ewald Co. v. Gomez, and Tyson Foods Inc. v. Bouaphakeo continue to provide useful guidance for the creditors rights practitioner. Bart Lloyd, of Nathan & Nathan will provide insights from a law firm/client perspective.
Important Information
There is no cost to attend this event. CLE is pending approval. Only NCBA members will be eligible to receive CLE for attending this event.
Panelist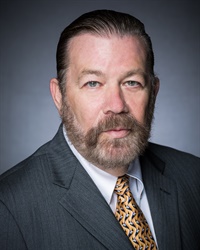 Barron & Newburger, P.C.
---
Mitchell L. Williamson a graduate of Rutgers University (1981) and New York Law School (1989) joined Barron & Newburger, P.C. in April 2016, opening its New Jersey office, representing law firms, debt buyers, collection agencies and other business in litigation and government investigations. He is RMA certified and has an AV-Preminant rating from Martindale-Hubble. Prior to joining B&N he was in-house defense counsel to Pressler & Pressler, LLP for 13 years. He is admitted in both the State and Federal Districts of New Jersey, and the State and all four Federal District courts of New York. Mr. Williamson has also been admitted pro hac vice in the federal courts of various other states to represent clients before those courts. Mr. Williamson is a frequent speaker and regular contributor to national blogs on issues affecting creditors rights. Prior to practicing law, Mr. Williamson was a professional photojournalist working in this country and in Israel.
---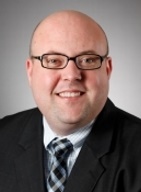 Partner
Gordon Rees Scully Mansukhani, LLP
---
Lawrence J. Bartel is a Partner in the Philadelphia office of Gordon & Rees and is a member of multiple firm practice groups including Professional Liability Defense, Restructuring & Creditors' Rights, and Government Regulatory & Administrative Law.
As a member of the Professional Liability Department, Mr. Bartel concentrates his practice in the areas of Consumer Financial Services Litigation and Compliance. In this role, Mr. Bartel provides compliance services and defends financial institutions, debt servicers and buyers, auto finance companies, collection attorneys, student lenders, telecommunication providers, mortgage lenders and credit reporting agencies against claims brought pursuant to the Fair Debt Collection Practices Act (FDCPA), Fair Credit Extension Uniformity Act, Fair Credit Reporting Act (FCRA) and state consumer laws in the state and federal courts across the United States.
---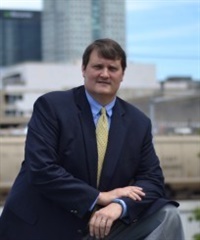 Director of Compliance
Nathan & Nathan, PC
---
J. Bart Lloyd, III ("Bart") joined the Birmingham-based law firm of Nathan & Nathan, P.C. in 2002, and currently serves as the Director of Litigation & Compliance. A 1995 Honor's Program graduate of the University of Alabama with a degree in International Relations, he received his juris doctor degree from the University of Alabama School of Law in 1998. He has presented on creditor's rights topics, and has served as Treasurer, Vice-President and, most recently, as President of the Creditor's Attorney Association of Alabama. Bart is a member of NARCA (The National Creditors Bar Association), the Association of Credit and Collection Professionals (ACA International), and the Tennessee Bar Association Creditor's Practice Section. He enjoys spending time cheering for his beloved Alabama Crimson Tide, and spending time with his wife and three boys. He is licensed to practice before all state courts of both Alabama (1998) and Tennessee (2005), and is admitted to the bar of the Federal District Courts of the Northern District of Alabama and the Eastern District of Tennessee.
---
CLE Information
The NCBA will seek 1 General CLE credit hours in 60-minute states, and 1.2 General CLE credit hours in 50-minute states. Credit hours are estimated and are subject to each state's approval and credit rounding rules.
National Creditors Bar Association is a national provider of legal educational content. NCBA's goal is to provide its members with as many opportunities as possible to earn Continuing Legal Education (CLE) credits. Some NCBA programs state that they are pending approval. If a program is pending approval, it means that NCBA's education staff is awaiting confirmation of approval for CLE credit from the accrediting body of a particular state; it should be noted that individual states have different response and approval rates. NCBA expects that the course will be approved for the credit amount and type listed, but approval is not guaranteed. An attorney can still take the course at their own discretion, though.
It is not uncommon for a course which is pending approval to not be approved until after the program has taken place. It is recommended that attorneys do not view programs that are pending approval close to their CLE deadline, as NCBA cannot guarantee that a course will be approved in time.
National Creditors Bar Association will seek MCLE accreditation, with the assistance of the ABA MCLE, for this program. States typically decide whether a program qualifies for MCLE credit in their jurisdiction 4-8 weeks after the program application is submitted. For many live events, credit approval is not received prior to the program. A link for CLE requests will be provided to program attendees who have met the attendance and engagement requirements.