Panelist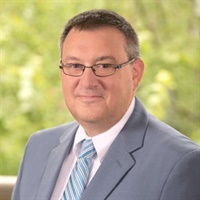 Partner
Smith Debnam Narron Drake Saintsing and Myers, L.L.P.
---
John M. Sperati is a partner with Smith Debnam Narron Drake Saintsing & Myers, PLLC in its Raleigh, North Carolina office and concentrates his practice in the areas of creditors' rights, construction law, commercial litigation, bankruptcy, auto/equipment finance and leasing, and real estate related litigation.
John obtained his B.S. Degree from Western Carolina University and his Juris Doctorate (Cum Laude) from North Carolina Central University School of Law in 2003. John is currently admitted to practice law in State of North Carolina, the Western, Middle and Eastern District Courts of North Carolina, as well as the Fourth Circuit Court of Appeals. John is a contributing author for the North Carolina Bankruptcy Practice Manual and the North Carolina Construction Law Deskbook. John is a frequent lecturer on bankruptcy, construction law and creditor's rights.
John is also a member of the Board of Trustees and Chairman of the Legal Committee for Bridge II Sports, a non-profit organization providing team sports and recreational opportunities for youth and adults with physical disabilities to 'Find The Player Within' through the power of adapted sports.
---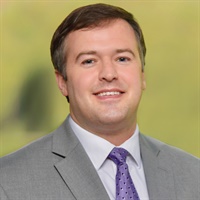 Associate Attorney
Smith Debnam Narron Drake Saintsing and Myers, L.L.P.
---
Landon G. Van Winkle is an associate within the firm's Consumer Financial Services Compliance & Litigation practice group where he assists clients with pre-suit negotiations and litigation in matters involving consumer financial services litigation, compliance, and bankruptcy.
Landon received his J.D. summa cum laude from Campbell University's Norman Adrian Wiggins School of Law. Following law school, Landon clerked for the Honorable Joseph N. Callaway, Bankruptcy Judge for the U.S. Bankruptcy Court for the Eastern District of North Carolina. Prior to joining Smith Debnam, Landon represented both corporate and individual debtors in chapter 7, 11, 12, and 13 bankruptcy cases and numerous individuals in consumer protection litigation.
---
CLE Information
The NCBA will seek 1 General CLE credit hours in 60-minute states, and 1.2 General CLE credit hours in 50-minute states. Credit hours are estimated and are subject to each state's approval and credit rounding rules.
National Creditors Bar Association is a national provider of legal educational content. NCBA's goal is to provide its members with as many opportunities as possible to earn Continuing Legal Education (CLE) credits. Some NCBA programs state that they are pending approval. If a program is pending approval, it means that NCBA's education staff is awaiting confirmation of approval for CLE credit from the accrediting body of a particular state; it should be noted that individual states have different response and approval rates. NCBA expects that the course will be approved for the credit amount and type listed, but approval is not guaranteed. An attorney can still take the course at their own discretion, though.
It is not uncommon for a course which is pending approval to not be approved until after the program has taken place. It is recommended that attorneys do not view programs that are pending approval close to their CLE deadline, as NCBA cannot guarantee that a course will be approved in time.
National Creditors Bar Association will seek MCLE accreditation, with the assistance of the ABA MCLE, for this program. States typically decide whether a program qualifies for MCLE credit in their jurisdiction 4-8 weeks after the program application is submitted. For many live events, credit approval is not received prior to the program. A link for CLE requests will be provided to program attendees who have met the attendance and engagement requirements.